Women's History Month is a time to recognize women's contributions to progress and innovation in science, technology, culture, art, and society — and to keep the spotlight shining on the inequities women still face in the workplace.
The gender pay gap continues to keep women from equal economic participation with men. Women still make only 84 cents for every dollar earned by a man in the U.S. — and that number drops to 67 cents for Black women, 57 cents for Native American women, and 57 cents for Latina women. At Syndio, we dedicate ourselves every day to providing solutions to measure and improve workplace equity. 
To celebrate the women who inspire us, we've collected the Syndio team's favorite memoirs, biographies, nonfiction books, documentaries, and movies about women from around the world. Below you'll find stories about women blazing trails, creating change, sharing wisdom, and leading their fields in business, science, art, sports, and politics. 
Nonfiction books
The Girls Who Stepped Out of Line: Untold Stories of the Women Who Changed the Course of World War II
by Major General Mari K. Eder
The Light We Carry
by Michelle Obama
The Urgent Life
by Bozoma Saint John
What We Carry: A Memoir
by Maya Shanbhag Lang
Finding Me 
by Viola Davis
Left on Tenth: A Second Chance at Life
by Delia Ephron
Mom & Me & Mom
by Maya Angelou
Unbought and Unbossed
by Shirley Chisholm
The Dragons, the Giant, the Women: A Memoir
by Wayétu Moore
Vice President Kamala Harris: Her Path to the White House

by Malaika Adero
Living History
by Hillary Rodham-Clinton
A Lab of One's Own: One Woman's Personal Journey Through Sexism in Science
by Rita Colwell and Sharon Bertsch McGraybe
Untamed
by Glennon Doyle
The Three Mothers: How the Mothers of Martin Luther King, Jr., Malcolm X, and James Baldwin Shaped a Nation
by Anna Malaika Tubbs
We Should All Be Feminists

By Chimamanda Ngozi Adichie
Invisible Women: Exposing Data Bias in a World Designed for Men

by Caroline Criado Perez
What Works: Gender Equality by Design

by Iris Bohnet
Poetry & essays
Call Us What We Carry
by Amanda Gorman
Outrageous Acts and Everyday Rebellions

by Gloria Steinem
Men Explain Things to Me

by Rebecca Solnit
Business books
When Women Lead: What They Achieve, Why They Succeed, and How We Can Learn from Them
by Julia Boorstin
The Other: How to Own Your Power at Work as a Woman of Color
by Daniela Pierre-Bravo
Unfinished Business: Women Men Work Family

by Ann-Marie Slaughter
Nevertheless, She Persisted: True Stories of Women Leaders in Tech

by Pratima Rao Gluckman
The Moment of Lift: How Empowering Women Changes the World
by Melinda Gates
Documentaries & docuseries
Aftershock
Watch on: Hulu
RBG
Watch on: Netflix
Coded Bias
Watch on: Netflix
A Ballerina's Tale
Watch on: Amazon Prime Video , Google Play, Apple TV, YouTube
Period. End of Sentence.
Watch on: Netflix
Pretty Strong
Watch on: Vimeo on Demand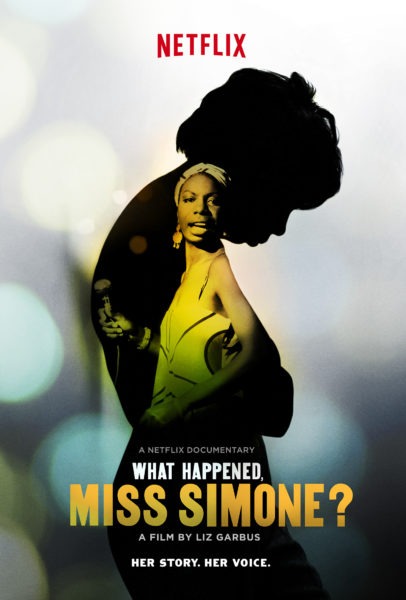 What Happened, Miss Simone?
Watch on: Netflix, Apple TV, Amazon Prime Video
Being Serena
Watch on: HBO Max
Seeing Allred
Watch on: Netflix
Joan Didion: The Center Will Not Hold
Watch on: Netflix
Gloria: In Her Own Words
Watch on: HBO Max
Movies
She Said 
Watch on: Peacock TV, Amazon Prime Video, Apple TV
The Woman King
Watch on: Amazon Prime Video, Vudu, Apple TV
Women Talking
Watch on: Apple TV, Amazon Prime Video, Vudu
Everything Everywhere All at Once
Watch on: Hulu, Amazon Prime Video
Tár
Watch on: Peacock TV, Amazon Prime Video, Apple TV
The Joy Luck Club
Watch on: Amazon Prime Video, Apple TV
Queen of Katwe
Watch on: Apple TV
Roma
Watch on: Netflix
Hidden Figures
Watch on: Apple TV, Amazon Prime Video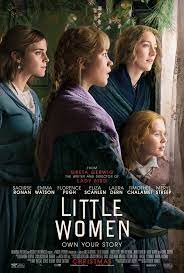 Little Women (2019)
Watch on: Amazon Prime Video, Apple TV
Wild
Watch on: Amazon Prime Video, Apple TV
Frida
Watch on: Hulu, Amazon Prime Video, HBO Max
Erin Brokovich
Watch on: Amazon Prime Video, Apple TV, Peacock TV
9 to 5
Watch on: Amazon Prime Video
The Color Purple
Watch on: Vudu, Amazon Prime Video, Apple TV
Set It Off
Watch on: Apple TV, Amazon Prime Video, Tubi TV