The Syndio Employee Experience
Syndio is a tech startup with ambition. We were founded on the belief that companies must do more than just say employees are their most valuable asset — they need to prove it. Using our technology to empower, data to inform, and expertise to inspire, we help some of the world's leading companies embed workplace equity into their core business.
We are committed to equity for everyone in the workplace. But we don't just deliver it — we live it.
A passion for people is in our DNA.


That's why

purpose

is prioritized in everything we do.
Our mission is to help companies eradicate workplace inequities and ensure every employee is valued for who they are and what they contribute to their company's success.
Relentless pursuit
We go farther than 'fair.'
See more >
Relentless pursuit
We are a team of pursuers — in our tasks, our goals, our mission — and we relentlessly pursue our mission to make the workplace fair for everyone. 'Fair enough' is not good enough. We will not stop until we achieve workplace fairness.
Candor & trust
We live in the candor-trust loop.
See more >
Candor & trust
Trust in people and systems is at the root of the problem, and the solution, of workplace fairness. It's also at the root of what lets us make bold moves when needed — like hiring cross-functionally — and it's why we do right by our customers, even if that means briefly slowing down to address any mistakes.
Brave futurism
We start building tomorrow, today.
See more >
Brave futurism
The workplace is hurting people as we speak. We know because we've been there. We understand what needs to change and can envision a viable, better future. That's why we push each other to innovate. Whether your job is to design our future strategy or fix present bugs, we have each others' backs as we try new approaches, learn, and try again — until our vision is reality.
Curiosity & humility
We ask our way to action.
See more >
Curiosity & humility
Silence and ambiguity breed inequity. Questions — especially difficult questions — unlock information that can activate us and our customers. When in doubt, kindly express your doubt. When in power, humbly acknowledge others and ask even more questions.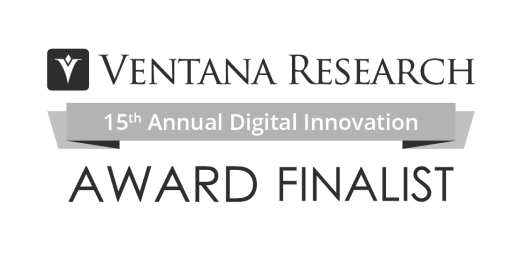 2022 Finalist: Digital Innovation Award for Human Capital Management
2022 Silver Winner: Diversity, Equity & Inclusion Product Leaders of the Year
2022: Best DEI-Enabling Solution
2023: Best Places to Work
2023: America's Best Startup Employers
Every employee has a life outside of work.


We give our team the time and flexibility to

enjoy

theirs.
88% of Syndio employees feel their job gives them the flexibility to meet the needs of both work and personal life.
Remote-first model
with hub location in-person meet ups and dedicated remote engagement resources
Generous time off
Holidays + flexible vacation policy with suggested minimum time
Shared time to disconnect
Week-long company-wide shutdowns twice per year
Our work shows that trust matters.


So we're

transparent

about our pay.
We post salary ranges for every job opening.
We offer competitive salaries above median market pay (where geographic location does not impact or affect pay within the same country).
We review ranges and internal salaries annually to ensure that as our company grows, so do our employees' salaries.
We report on our own pay equity, median pay gap and CEO pay ratio to Syndio employees bi-annually.
Equity comes from representation + opportunity.


That's why we

prioritize

diversity at every stage.
New hire candidate pipeline
Syndio partners with experts to deliver foundational training to all employees to ensure fluency and understanding around DEI&B concepts.
AllVoices employee feedback
Syndio invested in a central feedback tool that supports anonymous reports to ensure employees have a safe place to speak up and have their voice heard.
We like to think we're a bunch of smart, interesting people.


And best of all, we enjoy working

together

.
Team pride
97% of employees are proud to work for Syndio. 92% of employees recommend Syndio as a great place to work.
Voluntary attrition rate
3% in 2021
6% in 2022
Syndio Culturvators
Across all locations, a committee of our team members — the Culturvators — listen to the pulse of our team, share trends and challenges to leadership, and promote engagement both in person and remotely.
Annual get-togethers
We plan off-sites yearly to bring teams together in real-life.

Vibrant Slack culture
Love plants? Dogs? Books? Horror movies? We've got a Slack channel for that.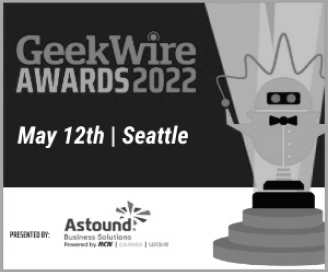 2022 Finalist: CEO of the Year, Maria Colacurcio, CEO
2022 Winner: Entrepreneur of the Year - Mountain West, Maria Colacurcio, CEO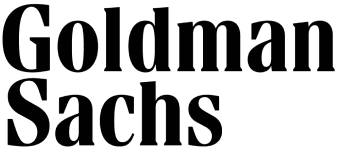 2021 and 2022 Builder + Innovator Summit: 100 Most Intriguing Entrepreneurs, Maria Colacurcio, CEO
2022 Winner: Moxie Awards, Jenny Yin, Sr. Manager of Engineering
Employee wellbeing is multi-dimensional.


We offer benefits that support our team's physical, mental, and financial

health

.
Best medical plans on the market
(90% employee coverage, 50% dependents)
Up to 16 weeks of paid parental leave (US only)
Life & Disability paid by the company
Access to Talkspace online therapy (US only)
Looking for more

meaning

out of your career?
Syndio's work today makes impactful progress towards more fair, diverse, and inclusive workplaces tomorrow.