We were founded on the belief that the best organizations are the ones that treat people fairly. Our origin story is based on a shared vision: to reimagine the way the world works for the benefit of employees and the betterment of all. Using technology to empower, data to inform, and our expertise to inspire, we are leading the way in workplace fairness.
Welcome to Syndio. We are all equals here.
Equal pay for equal work. It's not a radical concept. But it does require radically innovative solutions. That's where we come in. 
As a dedicated team of leaders, data scientists, legal professionals, and customer advocates, we are real people dedicated to real change. We are men and women from different backgrounds who have come together to make a definitive difference in the workplace. 
At Syndio, we know the only way to realize pay equity is to do it together. We live it, breathe it, dream it, and deliver it. All so you can achieve it.
Our Mission
To be the trusted analytics platform to ensure workplace fairness.
We are champions of workplace fairness.
It's not just about compliance, it's about doing the right thing. When employees are treated fairly, everyone benefits. Employees will be more engaged, productive, motivated and happy. Companies will improve retention, strengthen their culture, and deliver more profit. It's a win-win, and we are poised to make it happen.
Pay equity is not a fad, it's a right.
Pay equity is an ongoing commitment, at every stage of employment, and is required by many jurisdictions across the US and the globe. We are committed to moving the conversation, legislation, and solutions forward to ensure that everyone has the opportunity for equal pay.
Transparency drives change.
We can't solve problems that we can't see. And it's all in how you look at it. New hires, exits, acquisitions can all change the picture, so you have to have the right tools to keep up. Today's pay analysis options are outdated and inflexible, and make it difficult to keep up with the ever-changing workplace. And it's not just about identifying the problems, but developing the right solutions.
It's bigger than us.
Different language, different approaches, no one does this the same way, despite the best intentions. That causes confusion and misinformation, shining a light on the need for alignment on methodology. For pay equity to be real, a data driven approach is key. We at Syndio have the talent and the tools, and in partnership with like-minded industry leaders, we believe we can and should convene the brightest minds to provide a suite of tools that will drive quantum leaps for pay equity across the globe.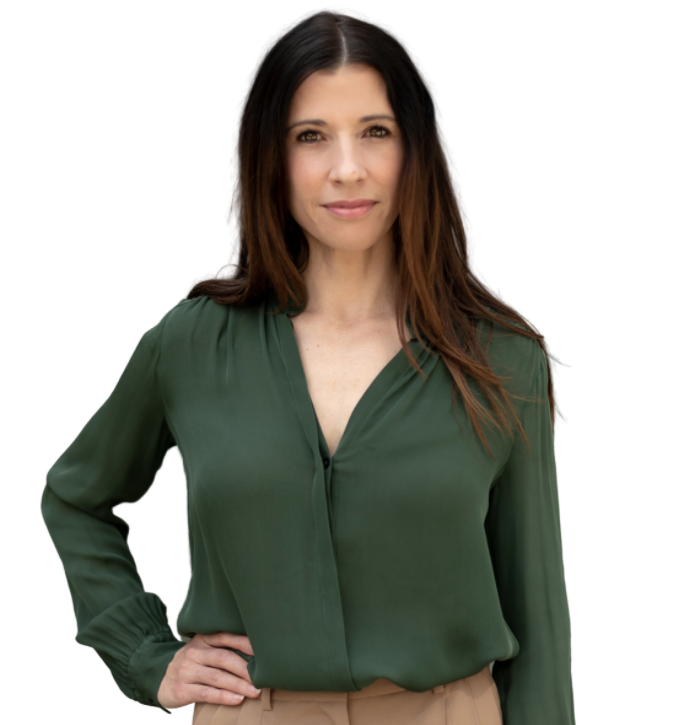 Maria Colacurcio
Maria is Syndio's Chief Executive Officer. As CEO, Maria is responsible for the company's vision and strategy for delivering innovative solutions, building an organization of the industry's most talented people and developing organizational excellence to deliver the highest levels of business value to its customers. Most importantly, she is passionate about issues surrounding equal pay, employee wellness and equity at work.
Recognized as a thought leader in the HRM/HCM industry, Maria is a frequent speaker and author for various organizations, publications and conferences delivering the latest trends and solutions in workplace equality. She is a member of the Society for Human Resource Management (SHRM) - the voice of all things work; and the WorldatWork Organization - the total rewards association.
Prior to joining Syndio, Maria co-founded Smartsheet.com, a work collaboration tool for companies of all sizes. Drawing on more than 20 years of experience in technology and communications at companies including Microsoft, Starbucks and technology start-ups you've never heard of, she has a proven track record of building successful companies with strong core values that are dedicated to its people and customers.
She is a mom to seven kiddos and makes sure to talk about family finances at the dinner table.
Zev Eigen
Zev is Syndio's founder and Chief Data Scientist. Dr. Eigen has been at the forefront of cutting edge HR technology for more than a decade. He combines his uniquely overlapping areas of expertise in labor economics and employment law with deep experience in data science, predictive modeling and economic sociological research. He has authored more than a dozen scholarly articles and books and is an internationally recognized expert in these fields appearing in the media frequently (Wall Street Journal, New York Times, Forbes, NPR, Bloomberg News, Reuters, Chicago Tribune, NBC, CBS, FOX, etc.), and is a frequent speaker on HR Tech and data science and law. Dr. Eigen is invited regularly to lecture and present his work at academic institutions and professional organizations globally.
He holds a PhD from MIT, a JD from Cornell Law School and a BS from Cornell University. We can try to summarize his experience by name dropping just a few of the organizations for whom he has worked: Northwestern, Yale, NYU Law, Littler Mendelson, 20th Century Fox. Get the idea? Wicked. Smart.
ROB PORCARELLI
Chief Operating Officer
Rob is the Chief Operating Officer at Syndio, and a career-long advocate for workplace fairness. Prior to joining Syndio, Rob served as the VP Assistant General Counsel at Starbucks where he led teams responsible for all labor, employment, and EEO issues, as well as general litigation.
Rob directed and oversaw Starbuck's equal pay efforts since 2005, and was frequently frustrated by the methods of obtaining and analyzing data around pay disparities. He came to Syndio to be a part of the solution.
Prior to Starbucks, Rob was a partner with Davis Wright Tremaine, LLP. He also served in the U.S. Navy JAG Corps, and while on active duty served as a special assistant to the U.S. attorney in the Eastern District of Virginia. He is a graduate of Johns Hopkins University and the University of Maryland Law School.
Rob knows Syndio's software is a better way to address pay equity, and wants you to know the same.
ROB PLATZER
Chief Technology Officer
Rob is a 20-year tech industry veteran with experience building innovative data-centric applications. Since early in his career he has held leadership positions, setting tech strategy and building engineering teams. Recently, he was CTO of Bitly and AOL's Patch.
KATIE BARDARO
SVP, Customer Experience
As the SVP of Customer Experience, Katie has more than a decade of experience in compensation data, statistical knowledge, labor economics, and public speaking. She has provided pay equity analyses and commentary for top-tier business and financial media including The Wall Street Journal, New York Times, Bloomberg Businessweek, The Economist, CNBC, CNNMoney, USA Today, Forbes, and Business Insider. She also frequently reads these publications on Sunday mornings over coffee. 
Katie is willing to travel far and wide in the name of improving fairness in the workplace, and has been a featured speaker at international events like the 2019 World at Work Pay Equity Symposium and 100% Talent Wage Gap Summit. 
A passionate economist, data nerd, and mom, Katie holds a B.A. in Economics from the College of Holy Cross and a Masters of Science in Economics from the University of Washington.
DAVE HASKELL
Vice President of Sales
As vice president of sales for Syndio, Dave is responsible for leading Syndio's growing sales team and driving the company's sales strategy and market development.
Dave is passionate about working in the HR space as a way to help people be more successful personally and professionally. Dave is equally focused on helping team members achieve their own career and development aspirations. Prior to joining Syndio, Dave held leadership roles at Glint (now LinkedIn), LearnUp, and SuccessFactors/SAP. He holds an MBA from UC Davis, Graduate School of Management, and a B.S. from the University of Southern California.
Based in Northern California, Dave enjoys every opportunity to spend time with his wife and daughters.
Byron Deeter is a leading investor in SaaS and Cloud. He co-authors Bessemer's iconic 10 Laws of Cloud Computing and the annual State of the Cloud Report. He created the Bessemer Forbes Cloud 100 and BVP Nasdaq Emerging Cloud Index and works closely with many of the best founders in the cloud world. 
Talia invests across early and growth stage software and internet. Talia joined Bessemer in 2013 and has since become the youngest elected partner in firm history. 
Fern is an entrepreneur, coach, lecturer, and investor. Ms. Mandelbaum is the Managing Director of Venture Investors.  She focuses her investments on companies that help people reach their full potential.  
Bob currently invests in private companies through his own investment vehicle, Calvello Investments, LLC.   Bob has been  responsible for sourcing and managing equity investments in private companies in the media, entertainment, and communications sectors. 
Diane is a Managing Director at Voyager Capital and invests in early stage enterprise software companies in the Pacific Northwest. Diane has over 35 years of experience in the technology industry in both operational roles leading marketing, strategy and business development, and as a venture investor since 2007.
WHY JOIN OUR TEAM?
We are a small software start-up with ambition. We are passionate about equal pay, our products and our mission and we are devoted to each other and our company. We value transparency, hustle, clarity, truth, and vulnerability.